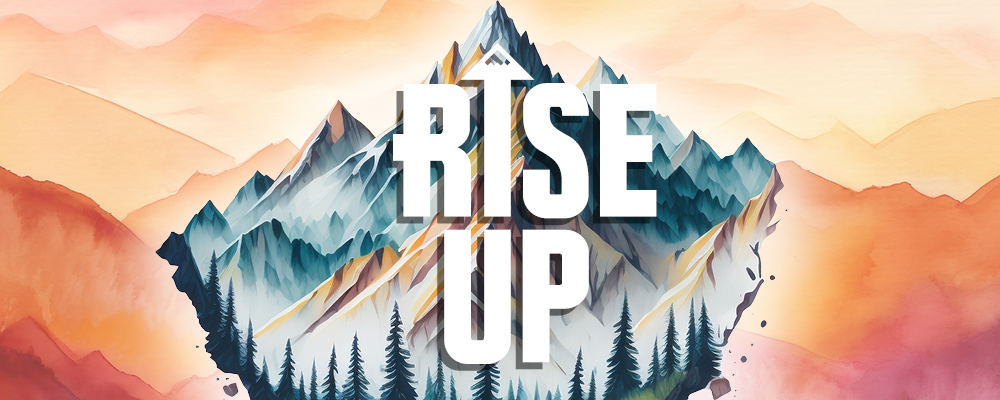 SONG
"Let Everything That Has Breath"
WELCOME
SONG
"Rise Up Together"
CONFESSION AND FORGIVENESS
Loving God,
We come to you with hearts and lives that are not what you desire them to be. We long to live authentic lives but our sin often gets in the way.
Forgive us, Lord.
We are not always honest with ourselves about our shortcomings and failures, but you have searched us and you know us. We bring our sin to you, knowing of your mercy and compassion.
Forgive us, Lord.
You have called us to consider the needs of others and to put God above all else, but our sin often gets in the way and so easily entangles.
Forgive us, Lord.
The Lord is gracious and compassionate, slow to anger, and abounding in steadfast love. Hear the Good News of the Gospel: God loves and forgives us of our every sin. Walk in the light of that forgiveness and shine that same light so that others may see and give thanks to God!
Amen.
WORDS OF INSTITUTION
THE LORD'S PRAYER
MUSIC DURING HOLY COMMUNION
"We Will Feast in the House of Zion"
POST COMMUNION PRAYER
DISMISSAL OF SUNDAY SCHOOL KIDS
READING
Isaiah 60:1-4
Arise, shine; for your light has come, and the glory of the Lord has risen upon you. For darkness shall cover the earth, and thick darkness the peoples; but the Lord will arise upon you, and his glory will appear over you. Nations shall come to your light, and kings to the brightness of your dawn. Lift up your eyes and look around; they all gather together, they come to you; your sons shall come from far away, and your daughters shall be carried on their nurses' arms.
MESSAGE
"Rise Up"
PRAYER
OFFERING AND BEFORE YOU GO
BLESSING
CLOSING SONG
"God is On the Throne"
---
The Musicians for Today's Worship
Tim Graf (Director of Worship & Music)
Corwin Holk
Matt McIntyre
Elliana Meier
Kevin Mills
Jeff Perry
---
Prayers
As a community of faith we are connected through joy, sorrow, worship, and prayer. Please pray for the people listed below.
Your prayers are greatly appreciated!
We ask for God's loving embrace to hold all those who mourn, especially:
Daniel Aas and family on the death of wife/mother Terry
Tammy Morton and family on death of son/brother Matthew Staples
Kathy Brenner and family on the death of her sister, Barbara
Maura Steblay and family on the death of husband/father, Rick Steblay
Cathy Schweitzer and family on the death of her husband, Vaughn
Julie Samuelson and family on the death of her mother, Margaret
The family of Jake Boykin
The family of Odell Bratland
The family of Marilyn Terwilliger
Gordon Thompson and family
Gordon Gilbert and family for the loss of June Gilbert
Marjean and Paul Skoog for their sister-in-law, Lois
Prayers of Mourning:
Out of the depths I cry to you, O Lord; O Lord, hear my voice. Psalm 130:1–2
For I am convinced that neither death nor life… nor anything else in all creation, will be able to separate us from the love of God that is in Christ Jesus our Lord. Romans 8:38–39
Jesus said to her, 'I am the resurrection and the life. Those who believe in me, even though they die, will live, and everyone who lives and believes in me will never die'. John 11:25–26
As we are praying for all members of the St. Andrew community, this week we pray especially for God's comfort, healing, protection, and strength to be present with:
Prayers for Brian Abramson's mother Helen
Marcy Wiesner
Barb Peterson and Larry Mueller's friend Bill
Debbie Flach
Steve Moen
Marilynn Boorsma
Bella Heaney
Jim Bach
Long Term Prayers:
Gordon Gilbert
Kathy Hoagland
Dave & Sherri Anderson's daughter, Sarah Anderson-Jacobson
Ron Wolfbauer
Dick Smith
Tammi Ziesemann as she continues her cancer treatment
For the people of Haiti enduring ongoing political upheaval, severe economic challenges, and gang-related violence.
For the people of the Middle East and Ukraine – non-violence and peace.
All those in the military serving our country
General Prayers:
Cast your cares on the Lord and he will sustain you. Psalm 55:22a
Come to me, all you who are weary and burdened, and I will give you rest. Matthew 11:28
Names will remain listed for three weeks unless otherwise requested. To add a name to the prayer list, click Prayer Requests or contact Pastor Peter Johnson.
---
---
The Pastors of St. Andrew