Welcome to St. Andrew Small Groups
Our Small Group Ministry grew out of the commitment of St. Andrew to foster authentic and deepening relationships with God and one another. What started as small groups learning and fellowship opportunities like book studies has grown into a catalog of diverse offerings for the enhancement of one's faith character and that of the community as a whole.
If you are interested in being a Small Group Guide or a substitute leader for a group of youth, please use this link to fill out a registration form.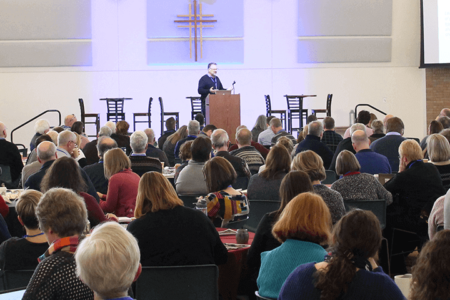 St. Andrew is committed to bringing highly trained and experienced presenters on matters of faith and life. Seminar durations are one evening sessions to multiple evenings sessions. The topics range from Bible or Faith and Life topics. We also host leaders from various St. Andrew partner organizations or speakers that help support our A More Just World program. Events are often hosted in the sanctuary and may be livestreamed. Many events occur on Wednesday evenings. Contact: Pastor Matthew Fleming or…