Welcome to St. Andrew Small Groups
Our Small Group Ministry grew out of the commitment of St. Andrew to foster authentic and deepening relationships with God and one another. What started as small groups learning and fellowship opportunities like book studies has grown into a catalog of diverse offerings for the enhancement of one's faith character and that of the community as a whole.
If you are interested in being a Small Group Guide or a substitute leader for a group of youth, please use this link to fill out a registration form.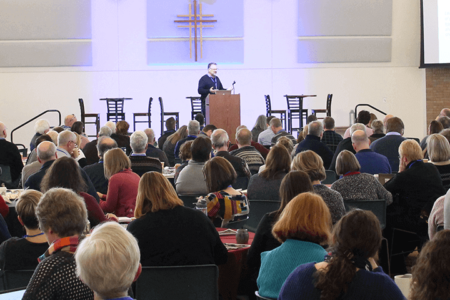 Welcome to St. Andrew Lutheran Church's seminars, educational offerings about our faith that make a difference in everyday life. During the pandemic, our seminars are offered via livestream from St. Andrew. Participants have the choice to attend in-person following social distancing guidelines and while wearing a masks. For more information and updates on upcoming programming, please contact Pastor Peter Johnson.