I will sing and make music to the Lord."

Psalm 27:6
St. Andrew is blessed to have a vibrant music ministry that has been a rich part of our church's history and we hope to carry that tradition on into the future. Our aim here is to strive for excellence in an atmosphere of grace so that our rehearsals become a place to experience community and belonging, no matter what the age group. Please consider joining in the fun here on Wednesday nights!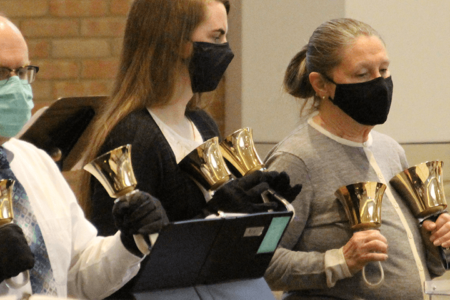 …play skillfully and shout for joy." Psalm 33:3 Bell choirs offer a wonderful experience for people of all ages to enjoy making music together. Whether you're a seasoned bell ringer or a novice, we have a place for you to hone your skills, to enjoy the fellowship and fun that happens at rehearsals, and to share the power of ensemble music making in our worship services.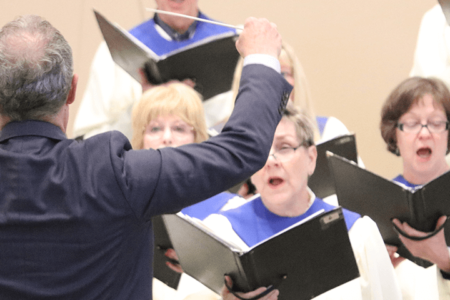 Sing to God a new song…" Psalm 33:3 St. Andrew offers a choir opportunity for people of all ages and we are blessed to have some of the best directors around to lead our choirs. Perhaps you sang in your high school or college choir and you sometimes look back and remember how rewarding it was; perhaps your kids love to sing and need a place to get connected with their friends here at church; or perhaps you've sung in…